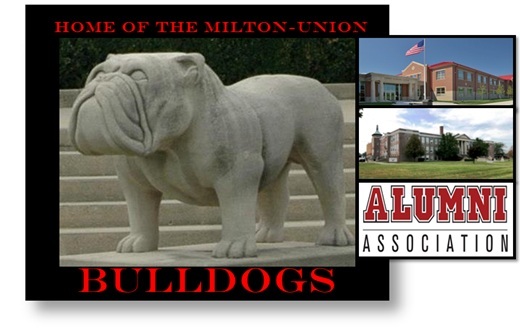 Mark your calendars:
134th Milton-Union Alumni Meeting is Saturday, May 21, 2022!
To change your alumni mailing address, to be added to the email list, or to receive your alumni newsletter, please go to the following link.
DEADLINE FOR ADDRESS CHANGES: 3/1/2022
Please note: Classes 25 years or younger will not receive a newsletter in the mail. The newsletter will be delivered digitally through the alumni Facebook page, email list, or above link.
If there are any issues, please email: alumni@muschools.com.
-Milton-Union Alumni Association